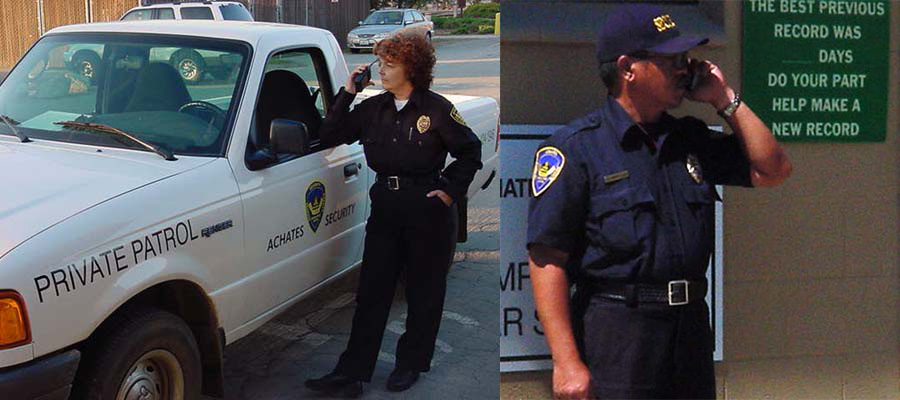 Achates offers reliable, professional, and verifiable protection to assist in the prevention, deterrence and detection of vandalism, theft or safety-related incidents. Our trained security patrol officers patrol your property in clearly marked vehicles at night, during weekends and holiday hours when your business is closed and most vulnerable.
Officers control access points, proactively patrol sites and report any incident, accident, or occurrence that could potentially result in injury, property damage, or business interruption. They minimize accidental losses resulting from perils such as fire, explosion, windstorm, and human error, and respond appropriately to incidents that occur within the workplace.
If our officers find evidence of criminal activity, they immediately notify local law enforcement via our 24-hour dispatching capabilities.
Alarm Response:
When your alarm system sounds, our monitoring station alerts a response team to go to your facility and investigate.
Fail to set alarm:
If you leave your facility and fail to set the alarm, the monitoring station will contact us and our officers will activate your alarm.
Unscheduled opening:
If your business opens outside of normal working hours, our officers will ensure that the disarming of your alarm system has been authorized.
Intrusion:
Achates officers will investigate alarms that are caused by burglars or intruders
Manual panic:
When your alarm system is manually activated, the monitoring station will notify local law enforcement immediately.
Warning Signage:
For additional deterrence from theft and vandalism, Achates offers a series of signs and bold self-adhesive decals to place on doors, windows, and fences.
We service these areas: Vancouver, WA | Orchards, WA | Hazel Dell, WA | La Center, WA | Woodland, WA | Amboy, WA | Battleground, WA | Washougal, WA | Camas, WA | Ridgefield, WA | Brush Prairie, WA. and other Clark County areas.